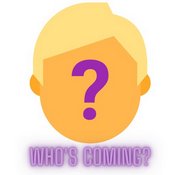 Who`s Coming to the Reunion?
This year's 70's reunion will once again be a grand gathering of smiling faces. Your committee thought it would be helpful to list those who have registered online. So just who's coming to the big event?
Check out the links on the right representing each class and you will know!
Of course, your hard-working committee members will be there and are listed below:
Bob Duncan ('73)
Lynn Campbell Randolph ('77)
Janet Martin Clemons ('73)
Harold Dobbins ('73)
Joyce Hankins Beard ('74)
Doris Schober Moody ('74)
Beverly White Turner ('73)
Michael Cockrum ('76)
Don Adkins ('75)
If you haven't registered yet, click here to get all the details and sign up,