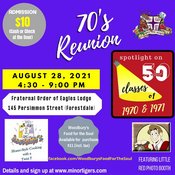 Click for larger image
ANNOUNCEMENT:
After much deliberation, and with sincere regard for everyone who has been such an important part of this group, with our mutual love and respect for each and everyone here, the planning committee has met to talk through current events and whether, given the current rise in Covid 19 and the potential for something to happen to any of our members, should we continue holding our upcoming event. The decision has been made to postpone the planned August 28, 2021 event. There are many different and passionately held positions about the horrible disease - we respect each and every one of those and the members who hold them. This is not in any way a political position or decision and we hope that everyone can trust us on that. This is about should any member of our beloved Tiger family come to an event that we sponsored and something occur that led to a tragic consequence. I personally and the committee as a whole can't imagine the feelings and pain that would bring to us all. We will hold an event again - and we will hold it absolutely as soon as everyone can attend without hesitation or concern over this terrible disease. Until then, we pray for your understanding and support. This thing started as an idea over 12 years ago - it's blossomed into a wonderful venue for so many to come together and rekindle old friendships and the bonds that were created some 50 years back or so. It's too precious for the current situation to cause any issue that could stop that and we won't allow it. Here's to seeing everyone again as soon as we can.
Until then, stay safe and Purple Pride, y'all!!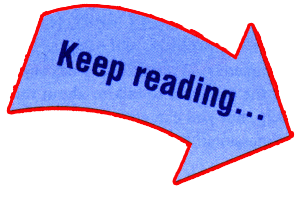 | | |
| --- | --- |
| Date: | Saturday, August 28th |
| Time: | 4:30 - 9:00 pm |
| Location: | The Eagles Lodge |
| Address: | 145 Persimmon Street (Forestdale) |
| Cost: | $10 each (pay cash or check at the door) |
| What's Included? | Fun and Fellowship (AND a great photo booth opportunity from 6 to 8 PM) |
Persimmon Street runs right next to Arby's on Hwy 78 across from where the old Forestdale Baseball Park used to be. Turn next to Arby's and the lodge is about 1/4 mile down on your left. The area has secure parking, is well lit, and perfect for our event.
Wanna know who's coming? We will be adding names soon.
More Details ...
Our food will be provided by an outside vendor (so our classmates can enjoy the gathering) but in our usual tradition, we will have a fun photo booth provided by the Little Red Photo Booth company. Lots of fun and it's included with your admission. The booth will be set up and you can enjoy for two hours (from 6 to 8 PM). You will receive a souvenir photo strip of your pictures taken in the booth as a keepsake. They bring some awesome props too. Take an opportunity to be a kid at heart, just like in the old days!
This one is NOT BYOB. Every attendee will receive two tickets at the door that may be exchanged for soft drinks or water at the refreshment window. They have a full cash bar with soft drinks and water available so these tickets are designed to provide you with these items only. Any alcohol will have to be purchased from the lodge. No outside beverages are allowed by the Eagles Lodge rules. We have hired two bartenders to serve at a cash bar. Tips will be appreciated. Again, please, NO outside alcohol will be allowed.
Food:
This year's dinner is optional and will be served by a local food truck Woodbury's Food for the Soul. The price for a plate (choice of meat and two sides) is $11 (tax included). One of the "meats" is a vegetarian option for those who choose. You can pay with cash or a card.
| | |
| --- | --- |
| Meats (choose one) | Sides |
| Chicken | Smashed Potatoes |
| Hamburger Steak | Green Beans |
| Veggie Rigatoni | |
Click here to complete a brief online form/survey. This way, we can list you on the "who's coming" page in your appropriate class and have a heads up about your menu options if you choose to purchase dinner at the event. We need this information no later than August 18th, please.
Remember, no payment until you arrive at the event. Please plan on bringing cash with you for admission to keep it simple!