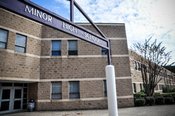 (click for larger image)
The old building is gone and even the sign is no longer there. But our memories can't be taken away from the place where we spent so many wonderful years together.
If you'd like to visit the new Minor High School website and see what's going on today, click here.